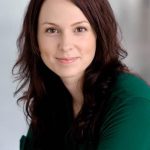 Electricians are highly trained professionals, and no one can deny that it's a job that requires a lot of skill, but electricians don't always get the credit they deserve. Electricians are an integral part of the society and ensure the smooth running of electrical systems that power all of our houses. Without electricity, people will not be able to have the comfort and luxury that they enjoy today. This also highlights the importance of electricians. So let's consider whether or not it's a good career.
Work Environment
Electricians have to work indoors as well as outdoors. While many are self-employed, a majority of electricians work as electrical contractors or in maintenance services. They don't just go to people's homes to fix their electrical problems, but they also work for factories and businesses and at construction sites. Electricians also have to travel to different worksites, which means that long-distance or local commuting is a must in this profession.

Electricians occasionally have to work in cramped spaces and have to endure long periods of kneeling or standing, which can be gruesome and tiring. Those who work in factories are also subjected to noisy machinery more often. To prevent this, electricians are required to wear hearing protection.
While most electricians work alone, sometimes they have to collaborate with other professionals. Many electricians also take novices and apprentices to train and guide them.
Injuries and Illnesses
Electricians face a higher rate of illnesses and injuries than the average man. Although only a few accidents are potentially fatal, common injuries in this profession include electric shocks, burns, falls, and minor injuries. Electricians are required to wear protective clothing and safety equipment to reduce such risks.
Electrician Work Schedules
The majority of electricians have to work full time, which means they often have to work evenings and weekends. However, work schedules can vary depending on the weather. During scheduled maintenance or while working on construction sites, electricians may have to work overtime. Self-employed electricians may be able to set their own work schedules.
Electrician Salaries
The average wage that an electrician makes in Canada is C$28.9 per hour. However, skills such as Industrial, High Voltage, Automation and Project Management can increase the pay in this trade. Apprentices earn around 40 to 50% of what the trained electricians make, but their pay increases as they learn more skills. Electricians working in power generation, manufacturing and transmission earn higher wages than the ones in the construction business.
License, Certification, and Registration
To practice this trade, most provinces will require you to first pass a test and get a trade license. Requirements usually vary from area to area, so you should contact the licensing board in your area. These tests usually contain questions regarding the local and state electrical code, general electrical theory and safe installation of electrical equipment and wiring.
Conclusion
Although it's a tough job and doesn't pay handsomely, no one can deny the significance of electricians, and it's a trade which offers a lot of room for growth and experience.